Gulin Machinery Company
They share a rich heritage with the world, Gulin described dependable, industry-leading machines and the company that built them. In the 1990s, as the product line expanded, Gulin emerged as a distinct brand in its own right. Thirty years later, the Gulin logo was introduced, becoming the main identifier for products and services and the dealers that distributed them. Today, the Gulin represents the largest and most respected family of products and services in earth-moving industries across the world. Backed by the unmatched support of a global network of Gulin, its products and services deliver superior quality and long term value, helping to accelerate the success of our customers worldwide.
Gulin is made up of a global pool of highly dedicated people working closely together to ensure our customers' success. People with the outstanding expertise, commitment and drive to make profitable advancements, reach new heights in service and deliver real results.
Our people around the world are located close to our customers, in order to understand the forces that shape their business realities. This empowers us with unique insight to create effective solutions that increases the productivity and environmental quality of our customers operations.
We believe that the measure of our worth is in the results we deliver to our customers. This is why we do not compromise on our service and customer offerings. We utilize our deep technological competence and industrial knowledge to deliver cutting-edge solutions and services designed to make a real and sustainable difference to business.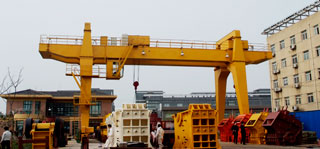 Our Factory
Our headquarters of Gulin are located in Shanghai, China. Manufacturing center in Shanghai about 450,000 square meters; one hour drive to the east direction in Qidong city from Shanghai, another manufacturing center is about 600, 000 square meters. This two manufacturing bases are our solid backing.
Up to now, we have sales and service offices, and distributors in over 20 countries, more and more effective service will be supplied to local customers.
Our services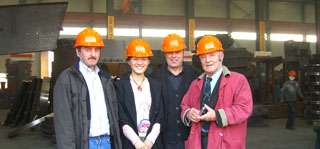 Pre-sales Service:
The wide product range enables us to provide our customers with individual machines or complete processing plants. Based on our customers' request and budget, our experts make efficient, reliable solutions, and we produce strictly follow customers' order. What's more, every customer has the chance to visit the working machine in the site before placing the order.
Most of the visiting foreign customers feel inconvenient in the first time. Due to this condition, we help to arrange cars, hotels, and translators for every visiting customer.
After-sales Service:
Experienced technicians guidance is available on the phone, and on the internet. One or more engineers will be dispatched to the quarry site to help install the customers' plants. Necessary training about machine daily maintenance to local workers is provided also.
After-Sales department is made of well-trained employees, and installation engineers. The installation technicians are special and professional team of Gulin; they are now strategically located home and abroad, working for our customers.